We are Lawfluencers – a group of Influencer Marketing Lawyers in India, providing strategic legal advice to brands, agencies, creators, influencers, and all creative professionals to navigate the legal landscape of influencer marketing and help to comply with the Influencers' laws and regulations.
Influencer marketing has revolutionized the world of marketing and advertising, and attracted increased levels of regulation, resulting in legal and commercial risk for those involved.
We regularly advise creators, influencers, brands, and agencies on the regulatory landscape and commercial contracts, such as representation agreements, influencer agreements, brand endorsement agreements, and other bespoke commercial arrangements.
The creators and influencers of today are no longer just content creators and social media influencers. In addition to launching their own fashion brands and conducting workshops & awards, creators and influencers are venturing into films, OTT, and TV shows. Providing legal representation to creators, influencers, and creative professionals is a key part of our marketing attorneys' role.
We have experience in drafting, reviewing, and negotiating contracts and agreements to protect your best interests. Our Lawyers help you understand what you are signing for and what should not be overlooked when signing a contract. We keep your contract precise and leave no loose ends.
In addition to contract drafting, negotiating, and reviewing agreements, content creators also need legal help to familiarize themselves with various intellectual property matters. We help brands and creators maximize the potential of mutually beneficial opportunities and avoid legal risks present in influencer marketing campaigns.
We specialize in influencer marketing campaign negotiations, contract & agreement drafting, disclosure, regulatory advice, and brand-creator disputes.
We provide cost-effective advice on the following:
Influencer Marketing Contracts & Agreements
Influencer Marketing & Social Media Compliances
Trademark, Copyright & other IP Strategies
Data Protection & Privacy Policies
Complex Litigation and Dispute Resolutions
Due Diligence and Risk Mitigation
Brand Partnership & Affiliation Agreements
Advertising and Licensing Agreements
Social Media Engagement Agreements
Promotional Services Agreements
Confidentiality & Non-disclosure Agreements
Business Entity formation & structuring
Management and Public Relations Agreements
Social Media Account Suspension Remediation
It is our privilege to work with creators, artists, and other creative individuals at the very beginning of their careers in the entertainment industry, who are determined to succeed on a national and international scale.
Whether you are a brand, agency, or social media influencer, if you need legal advice, we provide multi-jurisdictional support and help you navigate the key obligations in each jurisdiction.
What is the role of Influencer Marketing Lawyers or Social Media Lawyers in India?
As Influencer Marketing becomes increasingly prominent, laws and regulations are evolving globally to make it a transparent and responsible business segment. Many brands, creators, and Influencers violate knowingly or unknowingly various laws and regulations that govern social media influencers.
The influencer marketing business should not be taken lightly. Creators and influencers are known for making and breaking trends.
The role of an influencer marketing lawyer or a social media lawyer is to assist creators, Influencers, brands, and agencies to comply with the laws and regulations for running a smooth influencer marketing business.
Why Creators and Social Media Influencers need Specialized Legal Services?
Since social media platforms have become increasingly popular, a new kind of internet celebrity has emerged. it's no wonder brands are using bloggers, vloggers ('creators'), celebrities, and other social media personalities ('Influencers') to reach their target audiences more effectively.
The influencers encourage the audience to click on links to purchase and watch videos where they summarize the good and the bad of a particular product or service. There is no way for most consumers to distinguish whether a product they are seeing advertised by their favorite influencer is an organic recommendation or a commercially promoted/sponsored product.
A question often arises whether creators and influencers can be liable for product claims or statements. The short answer is "yes" – the creators and influencers can be liable for the claims, so it is important that you have a solid contract in place with the brand to insulate yourself from liability. Being a Creator or influencer may be more liable for the role in marketing products and services. This is where legal advice becomes important and you need Lawfluencers – a boutique influencer marketing law firm in India.
Legal compliance of Creators and Social media influencers remains a top priority. Influencer contracts and agreements with brands are becoming more complex. We are advising creators and influencers on contracts, negotiations, compensation, and documentation.
As content creation has evolved into a full-fledged career with contractual obligations and disputes, legal assistance is essential for creators and influencers. Our influencer marketing Lawyers help you protect your creation, image, publicity rights, copyrights, and trademarks.
Are you compliant with Influencer Law and Social Media Influencers Guidelines?
As influencer marketing strategies have become more sophisticated and complex, navigating the legal landscape has become increasingly challenging for creators and influencers. So, it is important for content creators to abide by CCPA & ASCI guidelines at the time of promoting brands.
Several brands have been exploiting influencer marketing through creators and influencers and fooling consumers. Therefore, it is imperative that laws and regulations are put in place so that the interest of all – consumers, creators, influencers, and brands are protected.
As your legal advisor, we will ensure that your content complies with ASCI guidelines, review content before a post is published, advise you to label posts correctly according to the guidelines, and advise you on the rectification process in the event of issues. Before you post your content, it is vetted thoroughly by our lawyers to protect the interests of both influencers and brands.
There can be legal consequences if a creator or influencer makes a false claim about a product or service and does not follow the Guidelines of CCPA and ASCI. That's why it is very important to have an Influencer Marketing Lawyer or social media Lawyer on your side.
Having a social media influencer lawyer on your side is a critical investment decision. A lawyer ensures that your content follows social media policies, regulations, and laws of the land.
.
What we do
We are Influencer Marketing Lawyers in India, helping you to protect your content, brand, creative expressions, and business growth legally.
Influencer Marketing Contracts & agreements are becoming increasingly complex.
We protect what belongs to you – your brand, content, and your all creative expressions.
A Litigation Lawyer can make or break your case. A cheap lawyer can be very expensive.
Getting caught in a dispute can be stressful, expensive, and time-consuming.
Stay compliant and move fast without breaking the law and regulations. ​
It is essential to verify claims and their legal consequences before you sign contracts.
Meet Our Team
Here is Lawfluencers team who work for you
Manish Sharma
Lawyer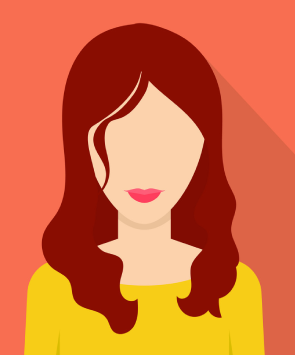 Aisha B. Asadi
Managing Partner
Ashish Gaur
Practice Head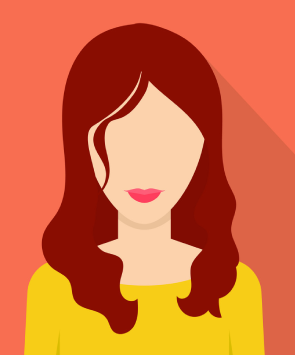 Jaweria Asadi
CEO